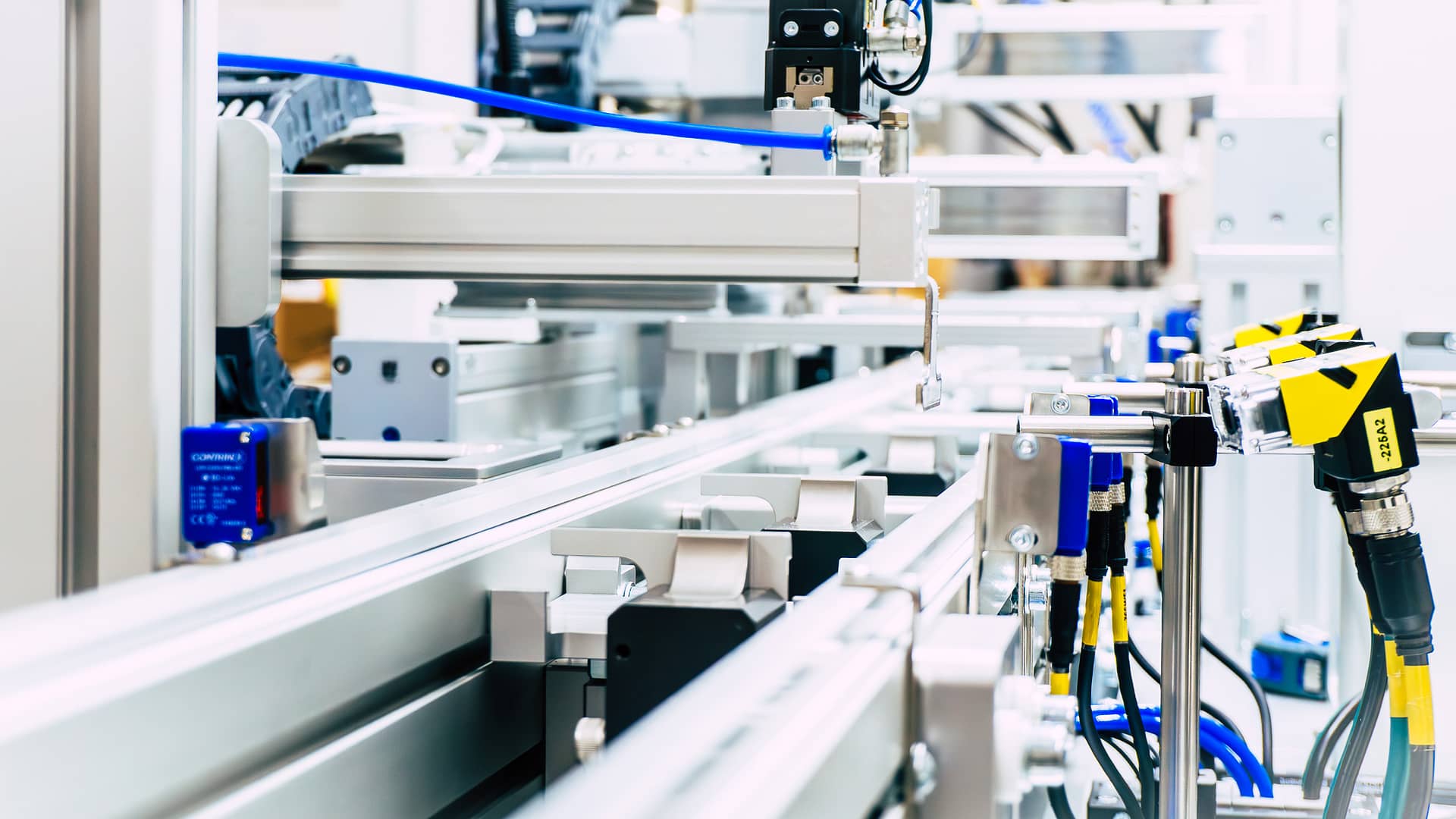 MACHINE BUILDING and automation
In today's competitive and fast-paced world, industries across the globe are constantly seeking to get an edge over their competitors by enhancing their production processes and increasing efficiency with automation, while maintaining high standards of quality.
At VIAL Automation, we understand these evolving needs and specialize in providing high-tech machine building and automation services. With a strong focus on ultrasonic integration, high-precision robotics, and a commitment to sustainability, our small yet ambitious company is making its mark on the manufacturing landscape.
Expertise in ultrasonic integration and high-precision robotics
We take great pride in our expertise in ultrasonic technology integration, as it is our premier field of development. By integrating ultrasonic technology, we empower our clients to achieve seamless bonding, cutting, welding, and sealing processes, ensuring superior quality and consistency in their end products.
Automatic robots free up human hands to focus on other tasks. And high-precision robotics solutions, such as the latest generation of Delta Robots manufactured by our partners at Weiss GmbH, take it even further. This cutting-edge technology enables us to develop machines that perform intricate tasks with unparalleled precision and reliability.
CASE STUDY
Building an automation machine for the pharmaceutical industry
Our latest automated line is designed for the assembly and testing of special pharmacy tools. These require significant precision and speed in the numerous robotic manipulations, to achieve effective production. We were able to realize this solution by implementing the latest generation of Delta robots from Weiss GmbH, which can perform multiple precise operations each second.
If you find this project fascinating and are interested to see more, make sure to follow VIAL Automation on your favourite social media sites. If you are a professional looking to solve automation challenges in your company, please don't hesitate to get in touch. We are eagerly awaiting your inquiry.
This project would not be possible without a renowned Slovenian manufacturer, who entrusted us with this project, and our awesome partners for supporting us on this journey.
Let's work together on your
next project
Feel free to reach out with any questions or comments you might have and our team will make sure to get back to you as soon as we can.